Naraka: Bladepoint 'Free Movement' trailer
A look at new character Mehlika and her invisibility power.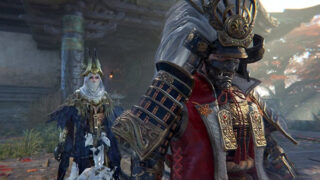 Publisher NetEase Games and developer 24 Entertainment have released a new trailer for multiplayer combat game Naraka: Bladepoint highlighting the game's free movement and new character Mehlika.
While characters Viper Ning, Takeda Nobutada, and Tenkai have been shown before, Mehlika was previously unseen. Each character has their own unique power that makes them unique and enhances gameplay, such as Mehlika's invisibility.
Naraka: Bladepoint is due out for PC via Steam in 2020.
Watch the trailer below.