Muv-Luv: Project Mikhail short gameplay trailer
Due out for PC, iOS, and Android in 2021.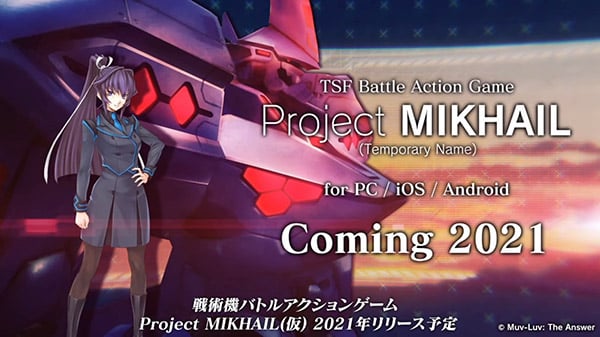 Age debuted a short new gameplay trailer for Muv-Luv Tactical Surface Fighter battle action game Project Mikhail (title tentative) on day one of its web event "ComiFuri: I Don't Want Dojin Circles to Get Hurt, So I'll Max Out My Web Event."
The trailer highlights several features including the ability to customize your Tactical Surface Fighter with equipment and battle style, a "thrilling story" played out in an "Ages Global Effect System" compatible engine, and battles set in a "brutal world" in which you must pilot your Tactical Surface Fighter and destroy the BETA.
Project Mikhail is due out for PC via Steam, iOS, and Android in 2021.
Watch the trailer below.
Thansk, Famitsu.