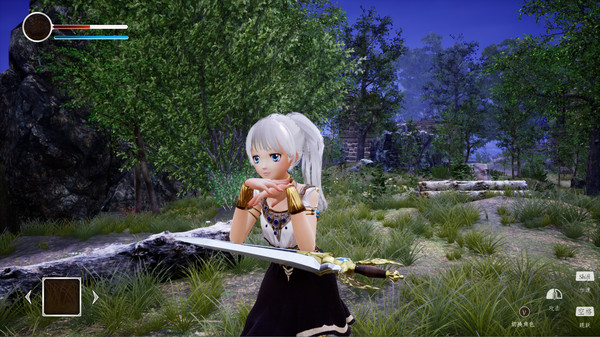 Action adventure RPG Light Tracer II: The Two Worlds will launch for PC via Steam in July, publisher Chuyan and developer Void Dimensions announced. Console versions are planned for release at a later date.
The game is a sequel to the formerly virtual reality-exclusive puzzle adventure game Light Tracer, which first launched for PlayStation 4 in September 2017, followed by PC via Steam in January 2018, and Switch in May 2019.
Here is an overview of the game, via its Steam page:
About

Meet our Princess, on her journey to return…

While her homeland & kingdom are facing impending doom, the World Gods chose to take her to a realm seemingly outside of time and space. Not one to leave her world and her loved ones behind, she goes on a thrilling and grand adventure to rescue them.

In Light Tracer II: The Two Worlds you control both the Princess and the floating Hands of the Light, you will explore 4 different Great Isles as well as her kingdom. Long abandoned ruins, rock-ridden fire coasts, a mysterious underworld…only thru beating challenges, lighting up lanterns, using both brains and might can the princess return home…and unveil a great secret.

Key Features

Explore – Take your boat and become free to explore both the lands and the ocean at any time and in any way. Traverse the rich nature of Wind Isle, get lost in the ancient Water Peninsula or defy the laws of physics in the Great Underground.
Solve – By controlling both the Princess and the Hands of Light, the princess can direct a different perspective and different powers to solve these brainy challenges. Sometimes speed makes the difference or a well-timed switch between the princess and her companion, while other times you need to take a step back to figure it all out.
Fight – Every adventure knows its conflicts, and so our princess needs to take both sword and magic to get past those trying to stop here. Hack, slash, dash, freeze, level up the princess & unlock dangerous skills & items
as well as rhytmic QTE-events to get the princess past enemies big and small, bosses humongous and sinister.
Of Truth – How is the strange realm connected to the princess'own world? What is the disaster that the kingdom is facing? How come the World Gods know everything before it has happened? To all these questions only the princess can find an answer.
…And of Splendor – The strangely alive ruins of Wind Island, the scorching earth-structures of Fire Land, ancient riddles and eastern wisdom in the Water Peninsula, the sublimely wild and vast Desert Lands, the all encompassing Zarkanian Ocean and the Great Halls beneath the Kingdom, LT2 shows a graphic splendor and diverisity worthy of an epic tale.
Watch a new trailer below.