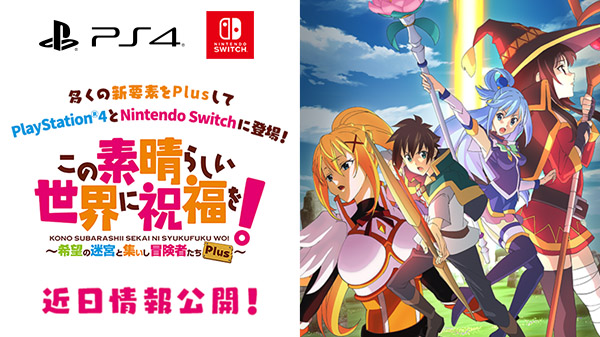 Entergram has announced KonoSuba: God's Blessing on this Wonderful World! Labyrinth of Hope and the Gathering of Adventurers! Plus for PlayStation 4 and Switch. A release date was not announced.
The game is an enhanced version of the dungeon RPG originally released for PlayStation 4 and PS Vita in June 2019. It will feature new elements that have yet to be detailed.
Visit the teaser website here.
Update 05/29/20 at 3:45 a.m.: Here are the box arts for the standard and limited editions: