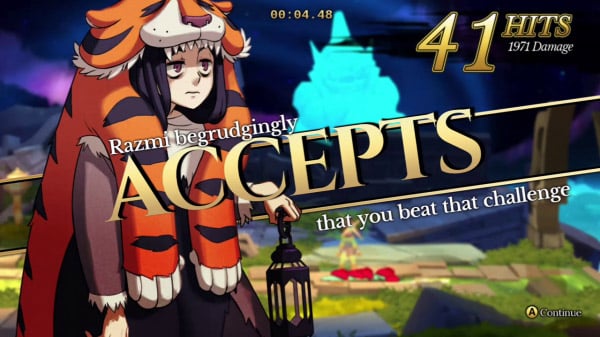 Publisher 505 Games and developer Lab Zero Games have released Indivisible downloadable content "Razmi's Challenges" for PlayStation 4, Xbox One, and PC. The Switch version will launch in late May. It is priced at for $7.99 / £6.49 / €7.99.
Here is an overview of the content, via its store listings:
Razmi got bored in Ajna's inner realm and constructed a series of devilish challenges to humiliate her best fiend with! These challenges require a combination of Ajna's skills that will push her to the very limit, and test her ability to work together with her companions against insurmountable odds in battle. There's a prize at the end of it! Well, Razmi says there is, anyway… Featuring a new comic side-story with Ajna, Razmi and the rest of the cast, forty new bite-sized challenge levels, two new palettes for Ajna and a new set of trophies to score.
Indivisible is available now for PlayStation 4, Xbox One, Switch, and PC via Steam.
Watch the downloadable content launch trailer below. View a set of screenshots at the gallery.
Launch Trailer
Gameplay