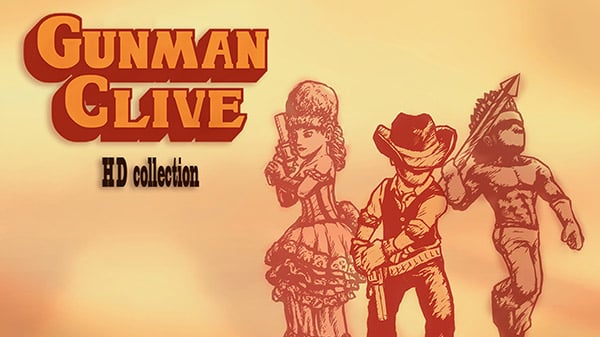 Publisher Flyhigh Works and developer Horberg Productions will release Gunman Clive HD Collection for PlayStation 4 on May 22, the companies announced.
Gunman Clive HD Collection first launched for Wii U in September 2015, followed by Switch in January 2019. It includes both Gunman Clive and Gunman Clive 2, which were originally released for 3DS in January 2013 and January 2015, respectively.
Here is an overview of the collection, via Flyhigh Works:
In the year of 18XX, the west is overrun by thugs and outlaws. A group of bandits have kidnapped Mayor Johnsons daughter and are spreading havoc across the land. Gunman Clive must rescue the girl and and bring order to the west, then finish the fight in Gunman Clive 2. His battle against the bandits takes him all around the world and beyond.

Jump and shoot your way across diverse and challenging levels and fight massive bosses. Gunman Clive is an old-school side-scrolling action platform game set in the old west. Bring out your inner cowboy and get ready for some real gunslinger action.
Watch a trailer below.