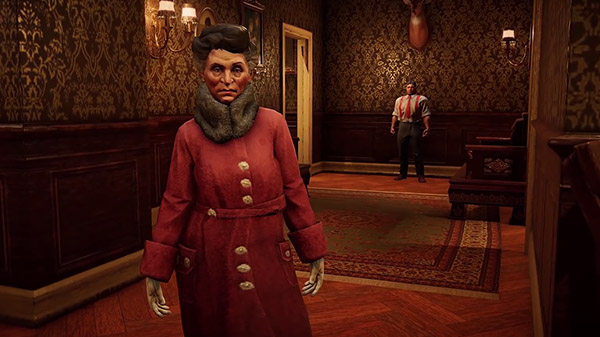 Publisher Paradox Interactive and developer Romero Games have released a special Mother's Day video for crime boss strategy game Empire of Sin, which introduces Romero Games co-founder John Romero's real life great-grandmother Elvira Duarte as an in-game character.
In the 1920s, Duarte ran three brothels in Nogales, Mexico for several decades until she eventually won the lottery, sold her businesses, and retired. In the game, her boss combat ability is "Devil's Breath," through which she breathes purple smoke in an enemy's face to take control of them, and have them mow down their own crew for three turns. After those three turns, the possessed character dies.
Empire of Sin is due out for PlayStation 4, Xbox One, Switch, PC, and Mac this fall.
Watch the video below.