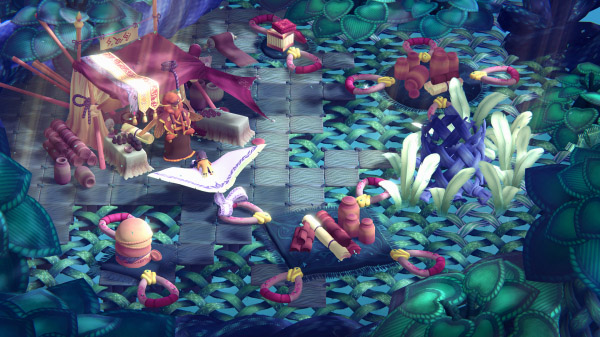 Crytivo will publish Follow the Feathers-developed puzzle adventure game Weaving Tides for Switch, PC and Mac via Steam, and other platforms to be announced in Q4 2020, the publisher announced. A PC demo is available now via itch.io.
The Kickstarter campaign for Weaving Tides has already surpassed 200 percent of its funding goal and only has a few more stretch goals left to reach.
Here is an overview of the game, via Crytivo:
About

Dive into a magical woven world on the back of your own carpet dragon! Explore the textile landscape, solve puzzles, challenge quirky creatures and unravel the great mysteries of a long forgotten past in Weaving Tides!

Key Features

Dive into an enchanting, woven world and reveal secret pathways.
Stitch and cut your way through the textile landscape and wrap up your foes using your Weaver's unique stitching abilities.
Solve tricky textile puzzles which are scattered across the world.
Conquer Zelda-like dungeons, but beware of their fearsome guardians!
Befriend three different Weavers, choose the one that fits your playstyle.
Outfit your Weavers with mystic embroideries to enhance their abilities.
Uncover hidden mysteries packed in a charming story.
Watch a trailer below. View a set of screenshots at the gallery.