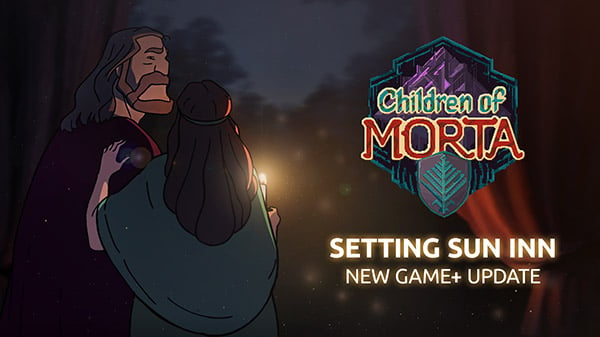 Publisher 11 Bit Studios and developer Dead Mage have released the "Setting Sun Inn" update for Children of Morta, which adds a "New Game+" mode, expanded lore, and new content.
Here is an overview of the update, via 11 Bit Studios:
About

Developer Dead Mage and publisher 11 bit studios are excited to provide fans of their popular action RPG, Children of Morta, with the second free content update in the series planned for 2020. This New Game+ mode encourages players to follow Bergson's journey again, this time with an increase in difficulty, character skill point caps, and upgrades in both Ben's workshop and Margaret's lab.

The lore in Children of Morta is enriched with more than 50 new cutscenes, home events, and activities. These additional pieces of story will strengthen the player's bond to the Bergson family and the wondrous world of Rea. In addition to the New Game+ content, new family-related quests have been added to the dungeons and will appear during the first playthrough as well.

Key Features

New Game Plus mode where players keep previously unlocked characters, skill tree progress, resources, Ben's workshop and Book of Rea upgrades, all while playing through even more challenging content.
20 new cutscenes.
Eight new Home Interactive Events to liven up the Bergson family home.
26 new Home Idle Activities to keep the Bergsons occupied.
14 new Family Events and Quests in the Dungeons.
Three new Side Quest Traits.
Balance changes and bug fixes.
Children of Morta is available now for PlayStation 4, Xbox One, Switch, and PC via Steam and the Microsoft Store.
Watch a trailer for the update below.