BlizzCon 2020 cancelled due to coronavirus concerns
Blizzard Entertainment hopes to hold digital event in early 2021.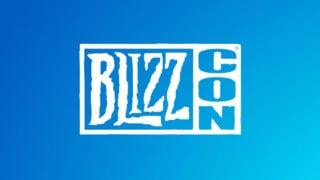 BlizzCon will not be held in 2020, Blizzard Entertainment announced. The event is usually held around early November.
"We've had many discussions about what holding a convention could look like in light of all the health and safety considerations we'd want to make," BlizzCon executive producer Saralyn Smith said. "We've also talked about different paths we could take, and how each one could be complicated by fluctuations in national and local health guidelines in the months ahead. Ultimately, after considering our options, we've come to the very difficult decision to not have BlizzCon this year."
Blizzard Entertainment is currently discussing how to "channel the BlizzCon spirit and connect with you in some way online," but that will most likely happen "sometime early next year." The company is also looking into alternative for supporting some of the eSports events that would normally occur at the show.
More information will be announced as Blizzard Entertainment's plans develop.