Ys: Memories of Celceta for PS4 launches June 9 in North America, June 19 in Europe
A little over a week difference between regions.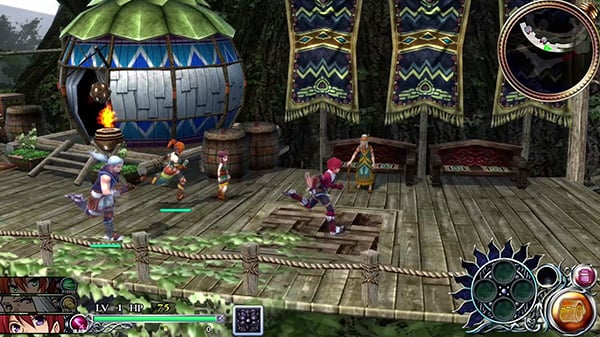 The PlayStation 4 version of Ys: Memories of Celceta will launch on June 9 in North America and June 19 in Europe, publishers XSEED Games and Marvelous Europe announced.
In North America, Ys: Memories of Celceta will be available in a physical "Timeless Adventurer Edition" for $39.99 at select retailers. It includes a special soundtrack CD that was a part of the "Ys 25th Anniversary Pack" in Japan and 12 four-by-six-inches art cards highlighting various heroines from Ys lore. Pre-orders are available now.
In Europe, Ys: Memories of Celceta will be available as a physical standard edition release from select retailers for £24.99 / €29.99. A list of expected retailers can be found here.
Ys: Memories of Celceta will also be available for purchase digitally via the PlayStation Store for $29.99 / £24.99 / €29.99, as well as part of a digital deluxe edition for $39.99 / £34.99 / €39.99, which includes a digital version of the special soundtrack CD and a never before released deluxe theme featuring artwork and music from the game. The "Original Theme" that accompanied the Japanese release will also be made available for free at launch.
Here is an overview of the game, via XSEED Games:
About the PlayStation 4 Version

The PlayStation 4 remaster of Ys: Memories of Celceta will support 60 frames per second with full HD visuals and optimized gamepad controls. Following the recent addition of the original Japanese voices to the Windows PC version of the title, Ys: Memories of Celceta will launch for PlayStation 4 with support for both English and Japanese voice options. As legendary adventurer Adol Christin, explore the expansive land of Celceta, one of the largest locales in the Ys series, with the help of a robust mapping system to assist players in their travels through the wilderness. The classic Ys action combat, including the multi-character party system, has never looked better on consoles.

About the Game

Remembering nothing but his name, Adol Christin awakens to find himself in the town of Casnan—a bustling frontier village at the edge of an endless sea of trees and untamed wilderness. Bereft of past and purpose, he is left to wander the town until a mysterious information dealer named Duren who claims to know him joins Adol on a sudden mission to rid the local mine of monsters. This unexpected quest reawakens Adol's instincts as an accomplished swordsman, and their exploits quickly attract the attention of Griselda, a Romun Army general stationed in the town. Impressed with their skills, she enlists the pair to assist in mapping the Great Forest of Celceta—a task many have attempted but from which none have ever returned alive. Far from the frontier's edge, Adol and Duren must brave the dangers of Celceta while constantly keeping watch for any clues that may help Adol recover his lost memories. More importantly, Adol must use his best judgment to decide who he can trust and who is taking advantage of his lost memories to deceive him…
Watch a new trailer below. View a new set of screenshots at the gallery.
North America
Europe