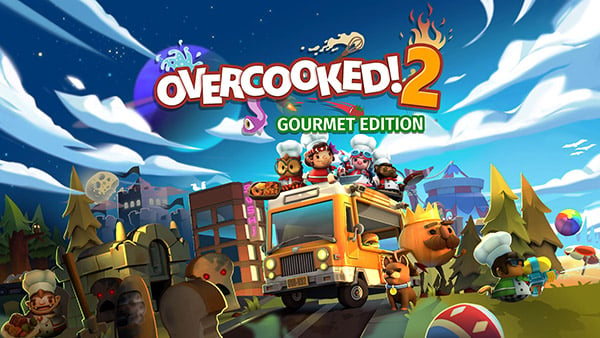 Publisher Team17 and developer Ghost Town Games have released a Gourmet Edition of Overcooked! 2 for PlayStation 4, Xbox One, and Switch at a launch discount price of $36.37 / £28.12 / €31.87. The price will change to $48.49 / £37.49 / €42.49 when the discount period ends. The Gourmet Edition will launch for PC via Steam on April 16.
Here is what Overcooked! 2: Gourmet Edition includes, via Team17:
Overcooked! 2 and every piece of previously released downloadable content – "Surf 'n' Turf," "Campfire Cook Off," "Night of the Hangry Horde," and "Carnival of Chaos."
58 chefs ready to cook up a storm, including those featured in the "Too Many Cooks" pack.
Dozens of kitchens – the base game and downloadable content will take you on a journey through 130 weird and wonderful kitchens!
An appetizing menu of recipes – Serve a delicious selection of 26 recipes.
Co-op multiplayer – Aim for those high scores with up to four players in both local and online co-op.
Watch the Gourmet Edition launch trailer below.