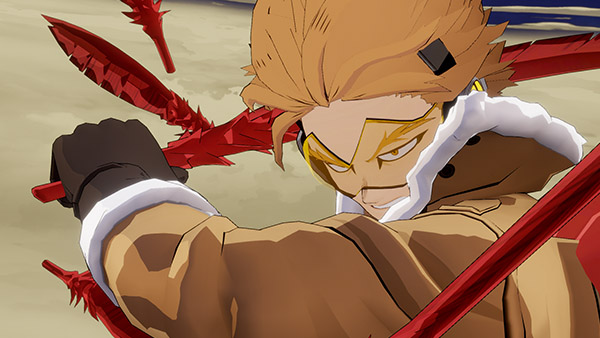 Bandai Namco has released the first trailer and screenshots for newly confirmed My Hero One's Justice 2 downloadable content character Hawks.
Here is an overview of the character, via Bandai Namco:
Pro Hero "Hawks" will join the My Hero One's Justice 2 character roster this spring with his powerful wings, keen eyes, and resourceful intelligence. Hawks' quirk—Fierce Wings—grants him a large pair of formidable feathery wings that allow him to fly. Hawks can telekinetically control each feather with ease to use them as projectiles and can sense people's locations through vibrations in the air.
My Hero One's Justice 2 is available now for PlayStation 4, Xbox One, Switch, and PC via Steam.
Watch the trailer below. View the screenshots at the gallery.