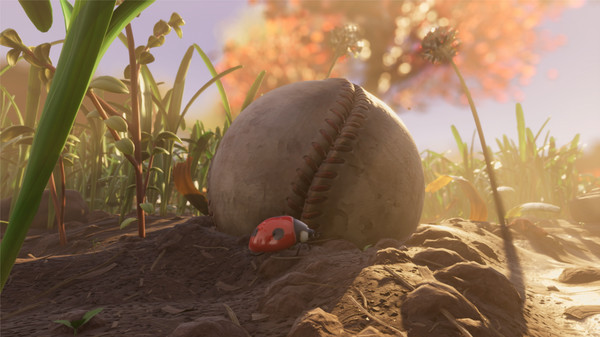 Grounded will launch for Xbox One via Xbox Game Preview with Xbox Game Pass Ultimate and PC via Steam Early Access on July 28, publisher Microsoft and developer Obsidian Entertainment announced on the latest episode of Inside Xbox.
Microsoft also released a new trailer focused on the game's single-player experience.
Here is an overview of the game, via Microsoft:
In Grounded, you wake up in a suburban backyard, shrunk to the size of an ant. You hear the voice of a mysterious robot named BURG.L. He seems to know what's going on and lets you know that the machine to turn you back to normal size is currently out of order. For now, everything in the backyard is trying to kill you and it's up to you—and up to three friends, if you're playing co-operative multiplayer—to survive the perilous landscape.

The backyard is rife with different kinds of ants, flying insects, and spiders. You must gather, craft, and build bases from scavenged items found in the backyard, searching for life-saving resources such as the dew off grass to quench your thirst or transforming an acorn shell into body armor to defend against a host of unpredictable creatures.

To summarize, you want to: Go Big Or Never Go Home.
Watch a new trailer and the Inside Xbox segment below.
Story Trailer
How Obsidian Entertainment Created Grounded