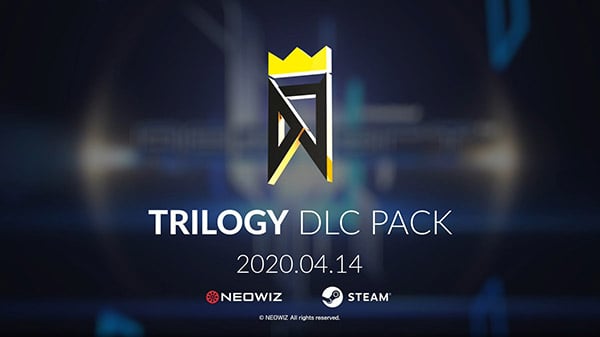 Neowiz will release DJMAX Respect V downloadable content packs "Trilogy" and "Groove Coaster" for PC via Steam on April 14 for $14.99 each, the company announced.
The "Trilogy" pack includes the following 20 tracks from DJMAX Trilogy and one DJMAX Respect original song:
Trilogy

"Memory of Wind"
"Catch You"
"Mind Control"
"My Jealousy"
"NB Girls"
"Someday"
"STOP"
"Streetlight"
"Talk! Talk!"
"The One"
"Ventilator"
"ZET"
"For Seasons ~Air Guitar Mix~"
"A Lie ~Deep Inside Mix~"
"Bye Bye Love ~Nu Jazz Mix~"
"Get Out ~Hip Noodle Mix~"
"sO mUCH iN LUV ~Melodic Twisted Mix~"
"Syriana ~Blast Wave Mix~"
"Yo Creo Que Si ~Live House Version~"
"Your Own Miracle ~Disco House Mix~"

Respect

"Nevermind – Paul Bazooka"
The "Groove Coaster" pack includes the following 10 tracks from Groove Coaster:
"Black MInD"
"Good Night, Bad Luck"
"Got more raves?"
"Groove Prayer"
"HB-axeleration"
"Marry me, Nightmare"
"ouroboros -twin stroke of the end-"
"OVER THE NIGHT"
"Satisfiction"
"Warrior"
DJMAX Respect V is available for PC via Steam.
Watch trailers for each add-on pack below.
Trilogy
Groove Coaster