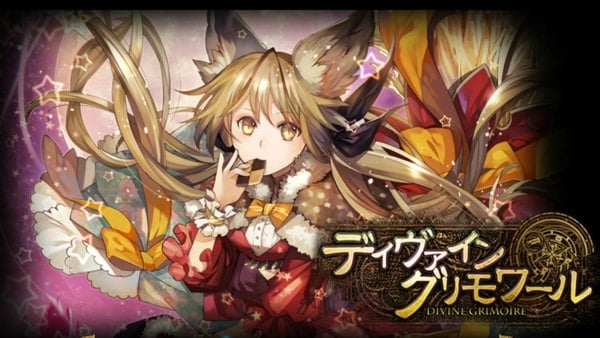 Pre-registration for the PlayStation 4 version of "unit summoning-style fantasy RPG" Divine Grimoire is now available via the PlayStation Store in Japan, publisher Lionsfilm announced.
Users who pre-register will receive 4,000 yen worth of in-game points, which can be accessed once the game officially launches.
Developed by Chinese studio ShenZhen Fire Element Network Technology, Divine Grimoire first launched for PC browser in Japan in September 2012 as a free-to-play title with in-game purchases. Here is an overview of the game, via Lionsfilm:
About

In Divine Grimoire, players summon units fight in highly tactical, turn-based battles. Tense, strategic battles focusing around card-decks provide a heretofore unseen level of intrigue in this fantasy RPG. With a robust single-player mode, architecture system, the game also stays true to its roots by retaining the browser game-style gameplay that catapulted this genre to prominence.

Key Features

Summon Units – Players' tactical prowess will be tested in terms of where and when to summon units.
Turn-Based Battles – Summoned units will, independent of the player, follow a set of rules as the battle progresses.
Card Deck – Players collect cards, strengthen them, and trade, creating their very own personalized decks.
Single-Player Mode – The game's robust single-player mode is perfect for those who would rather focus solely on battle enemies with none of the back-and-forth to distract them.
A PS Vita version of Divine Grimoire was initially announced alongside the PlayStation 4 version, but today's announcement did not mention if it is still planned.