Cupid Parasite launches August 20 in Japan
Become Cupid herself.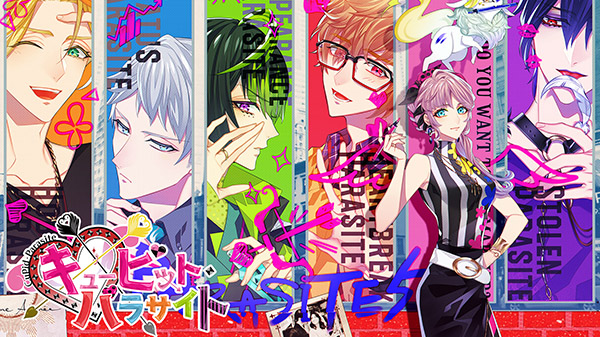 Otome visual novel Cupid Parasite will launch for Switch on August 20 in Japan for 6,500 yen, Idea Factory announced.
An 8,500 yen limited edition including a drama CD and bonus booklet will also be available.
Pre-orders for either edition will include a separate drama CD.
Here is an overview of the game's story, via its official website:
"Cupid Corporation" is a major marriage consultation office located in the hip city of Los Anyork.

The heroine, a top bridal adviser who helps Los Anyorkers dreaming of a happy marriage to tie the knot, had a huge secret she could not tell a soul.

Her secret… she is the actual Cupid herself, descended onto the human world as a runaway from home after getting into a fight with her parents!

One day, at 5:00 a.m. in the president's office—.

"Marry off these five and I will give you a promotion. You are our top bridal adviser… Do you think you can do it?"

The president said that she would marry off the "Parasite 5," known as troublesome within the company.

In the midst of interviews, seminars, and advising, it was decided they would appear on "Parasite House," a marriage life co-living TV show that would also serve as promotion for the company, and that she would live together with them—!?

Will the heroine, who even as Cupid herself, have difficulty dealing with this group? A goddess x marriage life love comedy full of difficulty and unpredictability is about to begin—!