1987-released sci-fi RPG Hoshi wo Miru Hito coming to Switch this summer
Set in a ravaged future at a deteriorated metropolis.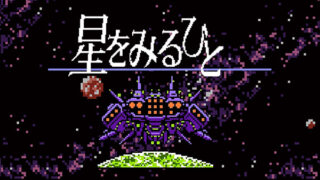 City Connection will release Hoshi wo Miru Hito, which first launched for Famicom in 1987 in Japan, for Switch via the Nintendo eShop worldwide this summer for $9.99 / 990 yen, the company announced.
Here is an overview of the game, via its official website:
Hoshi wo Miru Hito is a video game released by HOT B for Famicom in 1987. It is a science-fiction RPG set in a deteriorated metropolis in a ravaged future.

Various mysteries and traps shrouded this city with compromised computers, mind control, vicious robots, mutants, and psychic hunting…

Witness the true appearance of this world as unraveled by four psychic children.
Watch a teaser trailer below.