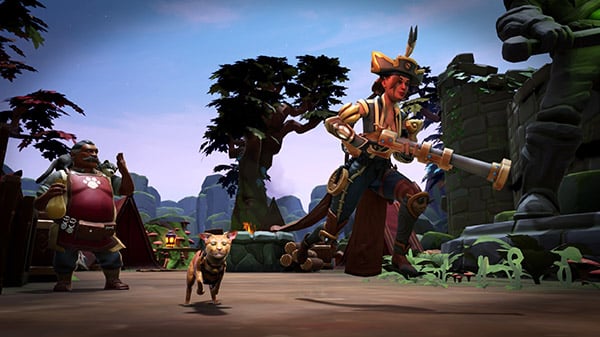 Publisher Perfect World Entertainment and developer Echtra Games have released a new trailer and screenshots for Torchlight III introducing the new Sharpshooter character class.
Here is an overview of the Sharpshooter, via Perfect World Entertainment:
This new class combines careful precision skills with ranged weapons and magical trinkets to strike down enemies from afar. The Sharpshooter is cunning and willing to bend the rules in order to survive the hordes of creatures running rampant in each of the game's diverse biomes.

Armed with a signature bow, the Sharpshooter can fire off a barrage of shots to destroy enemies from a distance. While exploring the different biomes featured in Torchlight III, players can level up powerful skills that help the Sharpshooter deploy a series of dirty tricks and regenerate precious ammo (additional details available on the game's official blog). The Sharpshooter joins previously announced hero classes including the magical Dusk Mage, mechanized Forged and locomotive-conducting Railmaster.

This new hero class is currently featured in the closed alpha for Torchlight III on Steam and will be available to players worldwide when the game officially launches on PC later this year.
Torchlight III is due out for PC via Steam this summer, and closed alpha testing will begin on January 29. Console versions will follow "shortly after."
Watch the trailer below. View the screenshots at the gallery.