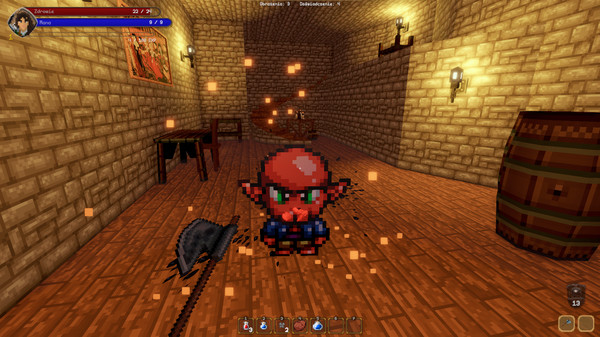 Publishers Ultimate Games and Gaming Factory, and developer Skrypious have released retro-style roguelike dungeon crawler Pangeon for PC via Steam, as well as announced that it will launch for PlayStation 4, Xbox One, and Switch before the end of 2020.
Here is an overview of the game, via its Steam page:
About

Pangeon is a single-player roguelike inspired by dungeon crawler classics. Dive right into a dungeon on a suicide mission to kill all the monsters.

Fight your way through to the bottom of the so-called Pangeon—an organization located in a dungeon that we know very little about (well, except the fact it contains something that has the potential to destroy the entire planet Earth)—eliminate the evil, and save the world from a potential tragedy.

Key Features

A mix of many roguelike games combined into a fun (although short) experience.
Eight-plus levels, various in looks, enemies and loot.
10-plus weapons to use, ranging from daggers to swords and ending on magic staffs, bows, and more.
Watch the launch trailer below.