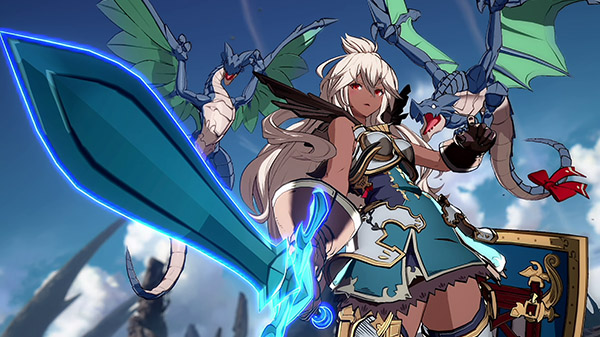 Following leaks earlier this week, publisher Cygames and developer Arc System Works have officially announced Granblue Fantasy: Versus downloadable content character Zooey as the fifth character in the "Character Pass 1" set during the Granblue Fantasy 6th Anniversary Special live stream. She will launch in late April.
Zooey fights using a technical battle style where she fights in cooperation with Lyrn while managing her "Wyvern Gauge." Her add-on also includes an exclusive Zooey skin for use in the original Granblue Fantasy game.
In addition to Zooey, Cygames also announced that a "Lumacie Archipelago" stage and two new lobby avatars (Rosetta and Yggdrasil) are due out in early April for 400 yen total (approx. $3.99).
The trailer that confirms Zooey is the "complete version" of the Character Pass 1 trailer first released in December 2019, this also time featuring first in-game footage of downloadable content characters Soriz and Djeeta, who are due out in early April.
Granblue Fantasy: Versus is available now for PlayStation 4 in North America, Japan, and Asia, and will launch for PC via Steam on March 13 worldwide, and for PlayStation 4 on March 27 in Europe.
Watch the trailer below. Another trailer is due out on March 24.