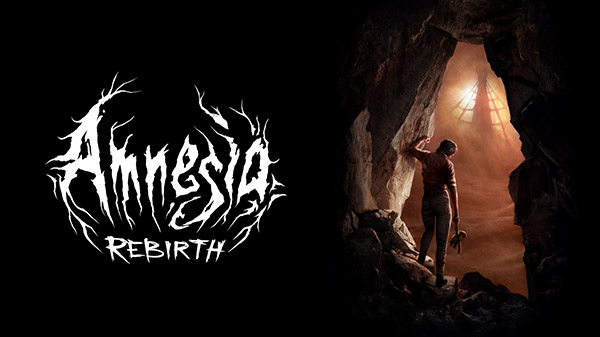 Frictional Games has announced Amnesia: Rebirth, a followup to the classic Amnesia: The Dark Descent, for PlayStation 4 and PC (Steam). It will launch this fall.
"What is Amnesia: Rebirth?" creative director Thomas Grip said in a PlayStation Blog post. "A new protagonist, a new setting, a new story, but built on what we learned from the original game. No gimmicks. No inventing something completely new. This is Amnesia."
Grip continued, "That doesn't mean that we're just doing more of the same—in horror, repetition is a deadly sin. You need to keep players on their toes at all times. We've had to twist expectations, refine old features, and up the ante on everything you've seen from us."
"As you might expect from a Frictional game, we're not simply going for a carnival attraction of jumpscares. Amnesia: Rebirth is an emotionally harrowing journey—something different, something less predictable. It will test you in ways you haven't experienced before, and will make you think about the things that really scare you."
Here is an overview of the game, via its Steam page:
About

You can't let out a breath. The creature is only inches away. Its sole purpose – to feed off your terror. And so you crouch in the dark, trying to stop the fear rising, trying to silence what lies within you.

"I know you. I know what you're capable of."

In Amnesia: Rebirth, you are Tasi Trianon, waking up deep in the desert of Algeria. Days have passed. Where have you been? What did you do? Where are the others? Retrace your journey, pull together the fragments of your shattered past; it is your only chance to survive the pitiless horror that threatens to devour you.

"Do not allow yourself anger, do not allow yourself to fear."

Time is against you. Step into Tasi's shoes and guide her through her personal terror and pain. While you struggle to make your way through a desolate landscape, you must also struggle with your own hopes, fears, and bitter regrets. And still you must continue, step by step, knowing that if you fail you will lose everything.

Key Features

First-person narrative horror experience.
Explore environments and uncover their histories.
Overcome puzzles that stand in your way.
Carefully manage your limited resources, both physical and mental.
Encounter horrific creatures and use your wits and understanding of the world to escape them.
Watch the announcement trailer below. View the first screenshots at the gallery. Visit the official website here.