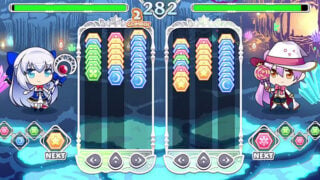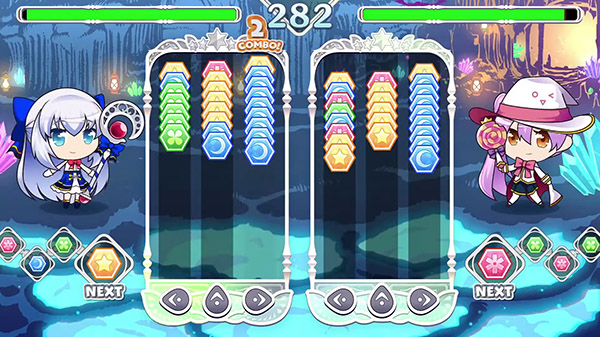 Ullucus Heaven will release action puzzle game Puchitto Cluster for PlayStation 4 and Switch on April 2 in Japan for 500 yen, the developer announced.
Here is an overview of the game, via Ullucus Heaven:
Simple rules! Interpose cards to change their color and match a row to a single color.
Use magic to attack when the color changes! The more you change at once, the more powerful the magic.
Put your puzzle skills to the test by quickly stacking and interposing cards!
Puchitto Cluster supports online matchmaking battles, friendly battles, two-player battles, and NPC battles. There are also unlockable costumes.
Watch the overview trailer below. Visit the official website here.