Time manipulation puzzle game Timelie for PC launches this spring
A girl and a cat must escape a world where time flows in mysterious ways.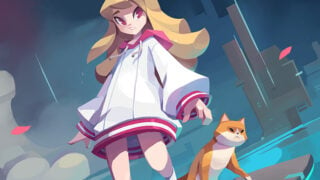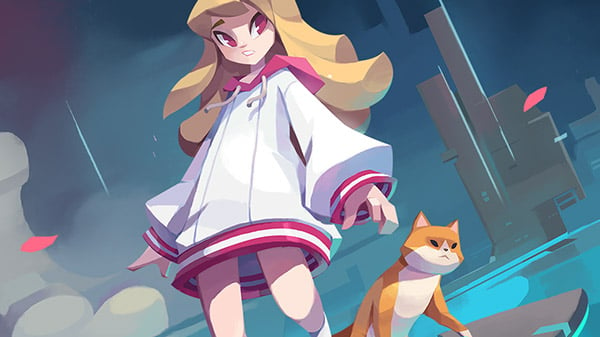 Bangkook-based developer Urnique Studio will release time manipulation puzzle game Timelie for PC via Steam this spring, the company announced.
Timelie was first conceived as a student project by a small team if developers in Bangkok. Early versions of the game were recognized by a number of competitions, including "Winner – Best Game" at Microsoft's 2019 Imagine Cup Student Development Competition, "Winner – Best Game" at the 2019 Thailand National Software Contest, and "Winner – Best Student Technical Project" at the 2019 Bangkok International Digital Content Festival.
"Since its inception as a student project, we've always had a keen interest in taking the idea of time manipulation past the point of putting together a really fun tech demo," said Urnique Studio founder Parimeth Wongsatayanon in a press release. "We're absolutely blown away by the game every single day and we're really excited for players around the world to get their hands on it and see what makes it a truly special and unique experience."
Here is an overview of the game, via Urnique Studio and its Steam page:
About

A mysterious girl able to envision the past and the future, trapped in a world where time flows and ebbs in strange and unpredictable ways. A cat, seemingly connected to the world, becomes her sole ally. Their connection spans time and space, and only through teamwork can they unravel the secrets behind where they are… and why.

Manipulate the unique Timeline ability to jump both backwards and forwards in time in order to unravel the mysteries of this surreal world. Solve puzzles and avoid enemies by planning your actions in parallel between the girl and the cat by looking into the future and glimpsing if your current course of action will result in disaster. Made a mistake? Just rewind time and try again.

Only through teamwork can the girl and the cat find a way to escape. But, they have time.

Key Features

Foresee and Rewind – With Timeline, player can control time of game like any media player. Drag left to rewind time to the past and undo your actions. Drag right to seek the future and gain the information to change your past.
Single Player Cooperative – Plan actions for both of your characters simultaneously on timeline, gives a coop gameplay experience in single player game like never before.
Abstract World – Guides a lost girl and a companion cat travelling across vibrant, surreal and abstract realms. Manipulate time to uncover hidden secrets and get both of them get back home.
Watch a set of trailers below. View a set of screenshots at the gallery. Visit the official website here.
Teaser Trailer
Gameplay Introduction Trailer