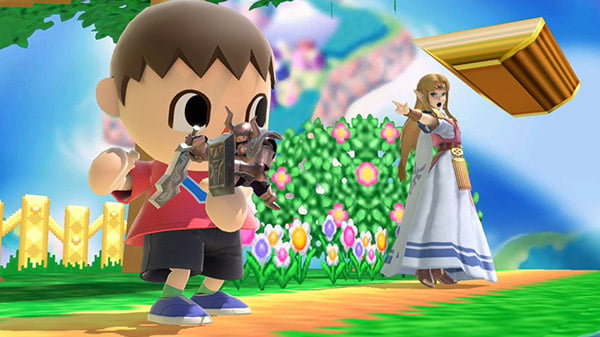 The six additional characters coming to Super Smash Bros. Ultimate via the recently announced "Fighters Pass Vol. 2" will likely be the last, game director Masahiro Sakurai said in his latest Weekly Famitsu column.
Here are some choice quotes from the director:
"We announced that we would make another six characters, but the six characters themselves are decided and there are no plans to make any more beyond that."
"Basically, after we release these six characters, our work on Super Smash Bros. Ultimate will finally come to an end."
"I'm not the one who decides which characters will participate. My position is to take up the proposals from Nintendo."
"I am always consulted, so if I'm not convinced a character will work I can turn it down, but we will never cancel for a lack of ideas."
"I can't work on anything else while I'm working on this. Basically, any future of a new game directed by me is gradually disappearing, and personally I'm fine with that."
"I have never worked with a personal desire to create a new title or direct. Basically, I work to make other people happy."
"I can't say definitively that there is no possibility the Smash Bros. series will continue after this. Both myself and those in charge at Nintendo haven't thought about the future at all."
"Releasing new content without holding back isn't ideal when it comes to making your game last longer. Letting them out in small doses prolongs the lifespan of a game."
"That's why adding these six characters is a luxury."
Super Smash Bros. Ultimate is available now for Switch.
Thanks, Ryokutya2089.