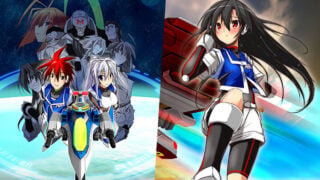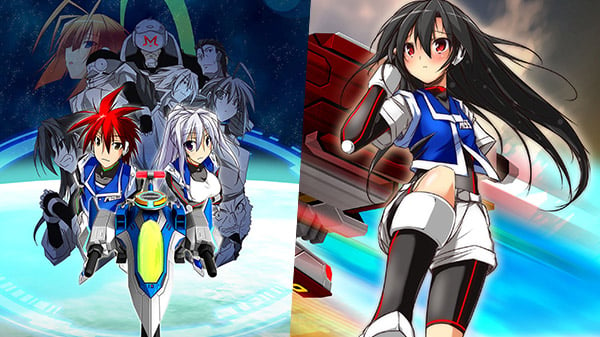 Qute Corporation-developed shoot 'em ups Ginga Force and Natsuki Chronicles are coming to PlayStation 4 and PC via Steam in the west in 2020, publisher Rising Star Games announced.
Ginga Force was first released for Xbox 360 in February 2013 in Japan. This is the first time it is being released outside of Japan.
Natsuki Chronicles was first released for Xbox One in December 2019 worldwide.
"Ginga Force and Natsuki Chronicles are both projects we placed a lot of effort into and we're excited for the western release of both games," said Qute Corporation president Takeshi Osako in a press release. "Shooting games are a special genre with a passionate fanbase and we're excited to be working with Rising Star Games to reach an even broader audience with these two great shooters."
Here is an overview of each game, via their Steam pages:
Ginga Force (Steam)

About

Fight over the Earth-like planet of Seventia and its scarce resources of Septonium. A vertical shoot 'em up at its core with an added focus towards immersive storytelling. Follow the story of Alex and Margaret, two exceptional pilots, for the first time on Steam.

Key Features

Various exciting bosses over a dramatic 10-stage Story Mode.
Alternative Score Attack Mode with Online Leaderboards.
Pilot three exciting ship types, each with unique firepower.
Weapon customization system combining main, sub, and special weapons into thousands of possible combinations.
Unique lineup of enemy characters each with powerful Mechas to battle against.

Natsuki Chronicles (Steam)

About

New dramatic horizontal shoot 'em up that takes place in the same setting as Ginga Force. An immersive story that follows protagonist Natsuki. Discover the story of her past as a rookie pilot up to present day with events that are parallel to those in Ginga Force.

Key Features

Story Mode alternating between past and present over 10 stages.
Huge selection of customization with combinations of three weapon types, like in its predecessor Ginga Force.
A wide variety of equipment can be found throughout the game, making for added replay value as players add to their collection.
"Bullet Trajectory Display" function, You can observe the direction of enemy bullets!
Both Ginga Force and Natsuki Chronicles are playable at the Rising Star Games booth at PAX East 2020, which runs from February 27 to March 1 at the Boston Convention Center.
Watch a set of trailers below. View a set of Ginga Force screenshots here and Natsuki Chronicles screenshots here.
Ginga Force
Natsuki Chronicles