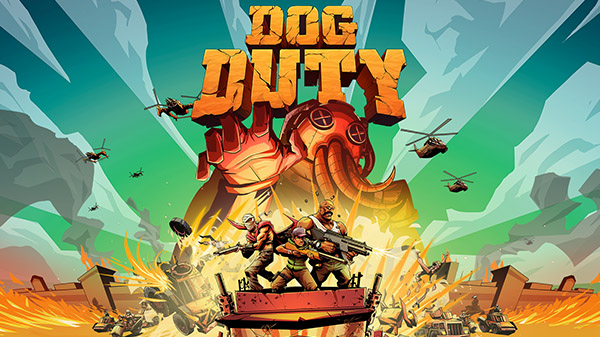 Real-time tactics game Dog Duty, which first launched via Steam Early Access in August 2019, is coming to PlayStation 4, Xbox One, and Switch in addition to PC this spring, publisher Soedesco and developer Zanardi and Liza announced. Sodesco Studios is handling the development of the console version.
"It's great to work together with Soedesco Studios on the development of Dog Duty and to see them bring the game to other platforms. I'm confident in their skills, as they've made great progress so far," said Zanardi & Liza founder Leonardo Zimbres in a press release. "The console version looks and plays well and I can't wait for the release."
Dog Duty is currently in its final development stages in Early Access, during which it received various large updates including new playable characters and enemies, larger squads, a revamped user interface, more dialogue and encounters, and a new radio deploy system.
Here is an overview of the game, via Soedesco:
About

Control a squad of misfits as they go up against some evil bigwig Octopus Commander and his army who are threatening world-peace. In this fun, fast-paced real-time tactics game, you go into combat and use guerrilla warfare to eliminate all octo-scum. Fight on top of your moving vehicle as you go from island to island to liberate outposts and defeat wicked bosses in their crazy octo-machines. Wreck those squids up, but beware, they're well-armed.

Key Features

Assemble a three-person squad and fight in Real Time Squid combat.
Liberate outposts to cut-off weapon, armor and other octo-supplies.
Defeat epic bosses and kill your way to the Evil Octopus Commander.
Fight on top of your armored octo-frying vehicle while driving.
Watch a new trailer below.