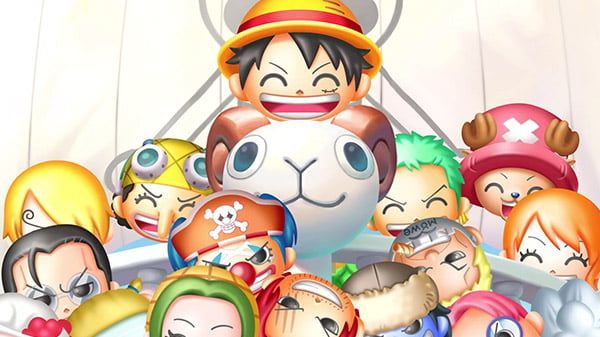 Bandai Namco will release match-three puzzle game One Piece: Bon! Bon! Journey!! for iOS and Android in the west in 2020, the company announced. It will be available as a free-to-play title with in-app purchases. Pre-registration is available at the official website.
One Piece: Bon! Bon! Journey!! was first announced for Japan in April 2019, but has yet to be released. An Android beta test was held in October 2019.
Here is an overview of the game, via Bandai Namco:
game One Piece: Bon! Bon! Journey!! offers players the unique opportunity to relive the globally beloved story of One Piece like never before, as fan-favorite characters such as Luffy, Zoro, Nami, Robin, Law, and the rest of the Straw Hats Crew and friends are transformed into adorably petite bonbons! What's more, even powerful enemies like Doflamingo, Buggy, and Mihawk have traded their typical demeanors for charmingly cute new designs.

The fabled Grand Line has never been more accessible than in game One Piece: Bon! Bon! Journey!!, as the game's match-three puzzle combat mechanics allow even the most casual of players to navigate its treacherous seas with the confidence of a seasoned pirate. Players can also decorate their own islands with treasures found along the way, and utilize social media integration to share their experiences with friends by sending each other gifts, comparing scores and more.
Watch the announcement trailer below.