Nioh 2 developer gameplay walkthrough
Tips from producer Fumihiko Yasuda.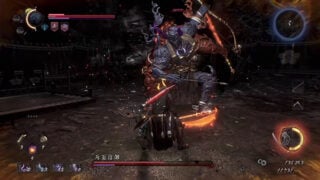 Publisher Koei Tecmo and developer Team Ninja have released an eight-minute developer gameplay walkthrough for Nioh 2 featuring gameplay tips from producer Fumihiko Yasuda.
A "Last Chance Trial" demo is currently available on the PlayStation Store until March 1. The demo features three missions, detailed character customization, the ability to summon Yokai to assist in battle, and the new Switchglaive weapon. Save data from the demo will not carry over to the full game, but your created character's appearance does.
Nioh 2 is due out for PlayStation 4 on March 12 in Japan and March 13 worldwide.
Watch the video below.