Dreams launch trailer
Full game update available today for Early Access buyers.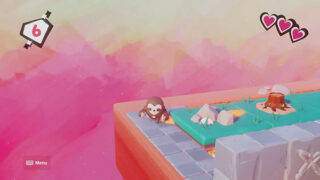 Publisher Sony Interactive Entertainment and developer Media Molecule have released the launch trailer for Dreams, which is due out for PlayStation 4 on February 14. Users who purchased the Early Access version of Dreams can download the full game update today.
Here is an overview of the game, via PlayStation.com:
Dream anything, play everything


Explore and play in an ever-expanding Dreamiverse bursting with creativity.

Dreams is an extraordinary, ever-expanding game universe from the award-winning Media Molecule, creators of LittleBigPlanet and Tearaway, where you can discover community-made games from around the world…and learn to make your own.

The latest evolution of the studio's Play, Create, Share maxim, Dreams gives you the opportunity to unleash your creativity. Bring your ideas to life with innovative, easy-to-use tools, then share them with a global community.

Whether you want to create games, music, paintings, animation, sculpture, movies or anything in-between, Dreams is an extraordinary digital playground where anything is possible.

Key Features

Dream Shaping – Learn how to design your own games, animate, make music and more with easy-to-follow tutorial videos – and then share or collaborate with others.
Dream Surfing – Browse through unique creations uploaded by other players. Rate them, recommend them to friends or take inspiration for your own designs.
Art's Dream – Embark on a full-length, genre-crossing story campaign created by developer Media Molecule that showcases the immense creative potential of Dreams.
Watch the launch trailer below.
https://www.youtube.com/watch?v=Btj6Ziu_QpU