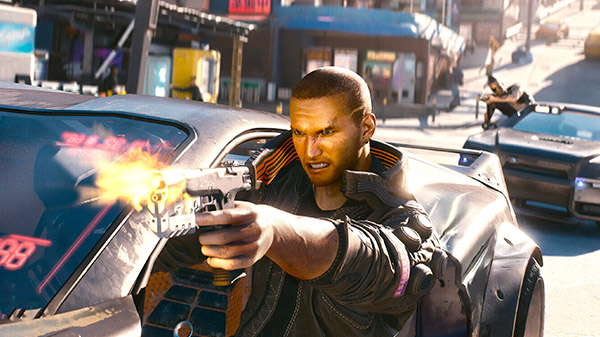 Users who purchase Cyberpunk 2077 for Xbox One "will receive the Xbox Series X upgrade for free when available," a tweet from the game's official Twitter account confirmed.
The tweet reads, "Gamers should never be forced to purchase the same game twice or pay for upgrades. Owners of #Cyberpunk2077 for Xbox One will receive the Xbox Series X upgrade for free when available."
Whether this is the first confirmation of an Xbox Series X version of Cyberpunk 2077, or whether this means that the Xbox One X version of the game will receive a patch that makes it run and look better when played on Xbox Series X remains unconfirmed. When Gematsu reached out to developer CD Projekt RED for clarification, a representative said, "I'm very sorry but we have nothing to add beyond what the tweet says."
The tweet itself quotes a separate tweet from the Xbox Twitter account covering the Xbox Series X's "Smart Delivery" technology announced earlier today. To quote our earlier coverage:
This technology empowers you to buy a game once and know that—whether you are playing it on Xbox One or Xbox Series X—you are getting the right version of that game on whatever Xbox you're playing on. We're making the commitment to use Smart Delivery on all our exclusive Xbox Game Studios titles, including Halo Infinite, ensuring you only have to purchase a title once in order to play the best available version for whichever Xbox console they choose to play on. This technology is available for all developers and publishers, and they can choose to use it for titles that will be release on Xbox One first and come to the Xbox Series X later.
Cyberpunk 2077 is due out for PlayStation 4, Xbox One, and PC on September 17. A Stadia version is also planned for release.