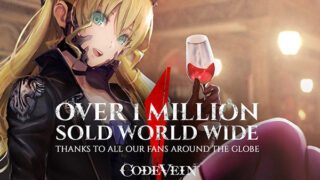 Code Vein has sold over one million copies worldwide, Bandai Namco announced.
The post-apocalyptic action RPG, developed by Bandai Namco's God Eater staff, launched for PlayStation 4, Xbox One, and PC via Steam worldwide on September 27, 2019.
The first in a series of three major downloadable content expansions for Code Vein, "Hellfire Knight," launched on January 29. Watch the launch trailer here.