Bloomberg: PS5 manufacturing costs pushed to $450 per unit, Sony facing pricing difficulty due to competition and scarce parts
Some features planned for camera reportedly cancelled due to DRAM shortages.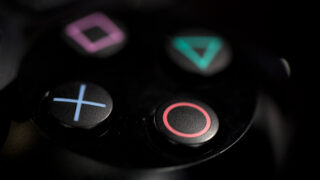 Scarce components have increased manufacturing costs for PlayStation 5 to around $450 per unit, according to a Bloomberg report citing "people with knowledge of the matter."
Whereas Sony Interactive Entertainment typically finalizes a console's price in February of the release year, followed by mass production in the spring, Bloomberg reports the company is taking a wait-and-see approach with PlayStation 5.
PlayStation 4, which was released in November 2013 for $399, is estimated to have cost $381 to manufacture. If PlayStation 5 has a similar gross margin, its retail price would have to be at least $470.
According to Bloomberg, Sony Interactive Entertainment's biggest struggle is securing a reliable supply of DRAM and NAND flash memory, as both are high in demand.
Some Sony Interactive Entertainment staff think the new console should be sold at a loss if necessary to match the price of Microsoft's Xbox Series X, as the platform would profit from game software and online service sales, while others would prefer the hardware make a profit from the get-go, says the report.
While most of PlayStation 5's components are reportedly locked down, including the "unusually expensive" cooling system to "make sure heat dissipation from the powerful chips housed inside the console isn't an issue," Bloomberg cites "several people with knowledge of the matter" who said that some previously planned features for a new mirror-less camera have been cancelled due to the constrained DRAM supply.
The coronavirus outbreak has reportedly had no impact so far on preparation for PlayStation 5 production, Sony Interactive Entertainment has apparently yet to decide how many units it will make in the first year.
Bloomberg cites "people within the PlayStation business" who said a key factor in determining the price point of PlayStation 5 will be how Microsoft prices Xbox Series X.
The outlet also reports that many of the games launched for PlayStation 5 will also be available to play on PlayStation 4.
There is reportedly pressure from Sony Corporation CFO Hiroki Totoki to provide more transparency and information in the lead-up to PlayStation 5's launch this holiday season, which has led to some internal distress. Totoki said that Sony's plan to provide guidance on the gaming business outlook for the new fiscal year is no different from the recent past, meaning said guidance can be expected at the end of April.
Outside of PlayStation 5, Bloomberg reports that Sony Interactive Entertainment also plans to release a new version of PlayStation VR sometime after PlayStation 5 goes on sale.