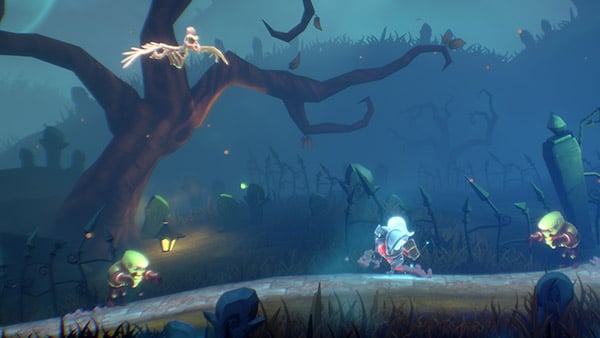 Developer Grimware Games has announced Ghost Knight: A Dark Tale, a 2.5D action platformer set in a dark, toon-style fantasy world. Platform were not announced.
Grimware Games consists of a single developer who previously worked on AAA titles at Sledgehammer Games, Sucker Punch Productions, and Microsoft.
Here is an overview of the game, via its official website:
Brave the Dark Tale

Ghost Knight: A Dark Tale is a 2.5D action platformer, set in a toon dark fantasy world, where a mad king, in search for immortality, opens portals to a dark dimension. As Ghost Knight, a spirit bound to a suit of armor, you must traverse an epic land of undead, demons, witches, and beasts to stop the mad king's misled quest. Can you free the land of Lorentia from the mad King?
Watch the announcement trailer below. View the first screenshots at the gallery.