Nintendo has "no plans" to launch new Switch model in 2020
Plus comments on software and post-launch support.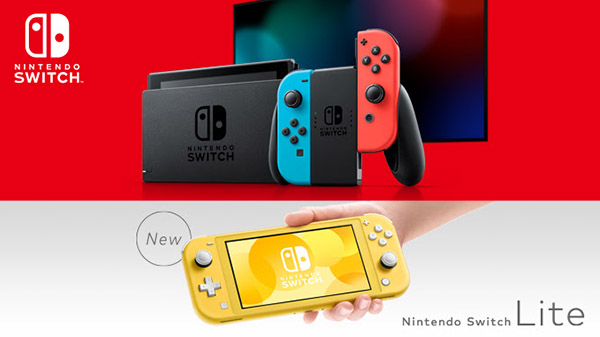 Nintendo has no plans to launch a new Switch model in 2020, the company said during its financial results briefing for the fiscal year ending March 2020.
"Regarding Nintendo Switch, we believe that it is important to continue to communicate the appeal of both Nintendo Switch systems and expand the installed base," Nintendo president Shuntaro Furukawa said. "Please note that we have no plans to launch a new Nintendo Switch model during 2020."
Previous rumors have indicated that a more powerful Switch model may be planned for release in mid-2020.
Furukawa also touched on Switch software, specifically teasing more unannounced titles from Nintendo and third-parties to come.
"A variety of software has been released for Nintendo Switch, including titles highly anticipated by consumers, completely new titles, and unique titles achievable only through the integrated development of hardware and software," Furukawa said. "Nintendo Switch has become the platform that brings together the numerous franchises that have supported our previous home console and handheld systems.
"There are over 48 million Nintendo Switch consoles in the market at the present time, so we will be able to continue to focus on software development for Nintendo Switch going forward. We are developing many new titles for Nintendo Switch in addition to the ones that have been announced. New titles will be released continuously going forward, and not just Nintendo titles, but also titles in a variety of genres including indie titles from other software publishers."
Nintendo also plans to continue expanding upon its games post-release.
"We are also focused on initiatives that keep consumers playing after the software has been released," Furukawa said. "As announced recently, we plan to update the in-game content and distribute new add-on content for Pokemon Sword and Pokemon Shield. And as we've mentioned before, we've decided to create even more additional fighters for Super Smash Bros. Ultimate."
Finally, Furukawa announced that Nintendo will consolidate its four Tokyo offices into a single office to increase operational efficiency.
"Currently, our group is divided among four offices in Tokyo for operations including development," Furukawa said. "This separation of locations is inconvenient in terms of operational efficiency, and for that and other reasons these locations will be consolidated into a single office together with a part of our group companies to create a system that can boost operational efficiency. The new Tokyo office will be located in Kanda-Nishikicho in Chiyoda Ward, and preparations are being made for the move."