Mob Psycho 100: Psychic Battle now available
Turn-based RPG for iOS and Android.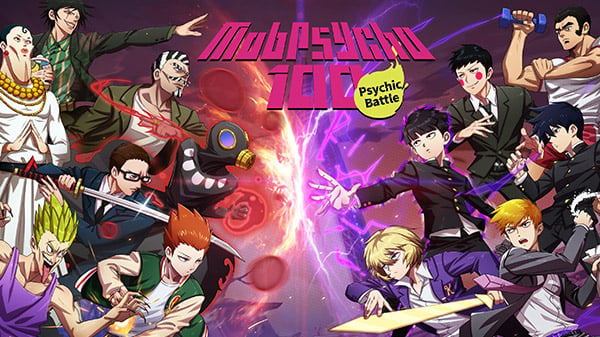 Crunchyroll Games has released July 2019-announced turn-based RPG Mob Psycho 100: Psychic Battle for iOS via the App Store and Android via Google Play.
Here is an overview of the game, via its store pages:
About

Reigen, Mob, and Dimple and the delinquent cast of Mob Psycho 100 have arrived in an all-new mobile game!

Explore the world of Seasoning City, battle with a team of delinquents and take on the most challenging villains from the Mob Psycho 100 universe. Play and interact with your favorite moments of the anime with animated cutscenes in crisp 3D graphics. Create your ultimate delinquent team with the entire cast of the Mob Psycho universe and take them into the battle in story events, player-versus-player, and raid battles.

Key Features

The Ultimate Mob Psycho Experience

Play through fully animated cutscenes with the original voice over cast to live your favorite movements from the anime.
Defend yourself in five-versus-five team building, fast-paced, turn-based battles.
Explore the story and battle at school, abandoned houses, underground tunnels and other classic locations from the show.

Become the Best Version of Yourself

Train, collect, and upgrade Mob Psycho characters to build the strongest trouble-making team.
Challenge yourself in limited time missions against the strongest delinquents of the Mob Psycho universe.
Characters can unleash their own signature moves in rich 3D graphics.
Watch the launch trailer below.