Granblue Fantasy: Versus 'Knickknack Shack' gameplay
Featuring the one and only Sierokarte.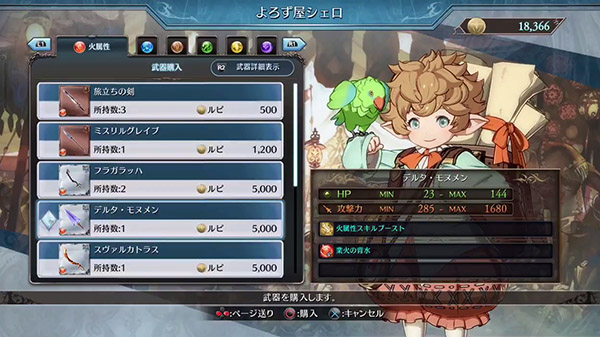 The Granblue Fantasy: Versus official Twitter account has posted a short gameplay video of the Knickknack Shack.
While you can obtain weapons by completing quests in RPG Mode, you can also purchase them directly from Sierokarte's Knickknack Shack. You can also purchase "Support Actions" and "Colors" from the store.
Granblue Fantasy: Versus is due out for PlayStation 4 on February 6, 2020 in Japan, and in Q1 2020 in North America and Europe.
Watch the footage below.