Dairoku: Ayakashimori launches May 28 in Japan
Yokai-themed otome visual novel gets a release date.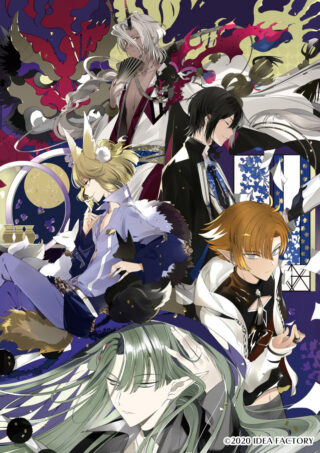 Otome visual novel Dairoku: Ayakashimori will launch for Switch on May 28 in Japan for 6,500 yen, publisher Idea Factory announced.
Pre-orders include the drama CD "Newcomer Welcoming Event Conference," which features characters Tokitsugu Semi (voiced by Toshiyuki Toyonaga), Akurou (Tatsuhisa Suzuki), Shiratsuki (Takahiro Sakurai), Hira (Yuusuke Kobayashi), and Shuu (Ryouta Oosaka).
An 8,500 yen limited edition will also be available, which includes the drama CD "Formed! The Seven Wonders Investigation Team" (featuring the same characters from the pre-order drama CD), as well as a special art booklet.
Here is an overview of the game, via Japanese product listings:
Story

The road to becoming a government official was paved by… the ability to see ghosts and yokai, beings invisible to the normal eye?

However where she was assigned was a division of hidden existence.

The government-operated agency is known as the Sixth Special Prevention Office. Its nickname: Ayakashimori.

The division, known by only a select few even within the government, is a special division that deals with matters concerning yokai, or beings that are not human.

Her post is in another world known as Sakuratani. It is a hidden world full of wonder, where she will start living to unify and watch over the yokai.

Game Systems

Multi-Story and Multi-Ending System – The player becomes the protagonist and can experience the story from various angles depending on their choices.
Map System – The player can choose where the protagonist goes on the map screen. Since problems will sometimes arise, you will need to choose between meeting up with certain characters or tending to those various problems that occur.
Battle System – As a protector of yokai, run to solve the problems that arise between them in simple, command-based battles. Carrying out your work as a protector of yokai will also affect the game's endings.
Watch a new trailer below.