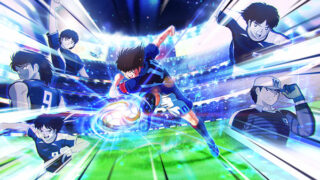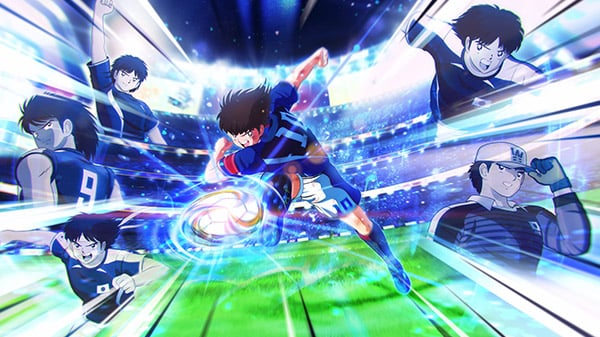 Publisher Bandai Namco and developer Tamsoft have announced Captain Tsubasa: Rise of New Champions for PlayStation 4, Switch, and PC (Steam). It will launch worldwide in 2020 with support for Japanese voice-overs and English, Spanish, and Brazilian Portuguese subtitles.
"We're excited to take to the pitch and bring Captain Tsubasa back to western console and PC gaming audiences with Captain Tsubasa: Rise of New Champions," said Bandai Namco Entertainment America director of brand marketing Dennis Lee in a press release. "With Captain Tsubasa: Rise of New Champions we're combining the global excitement surrounding the sport of soccer with the nostalgic appeal of the classic Captain Tsubasa franchise; all presented with anime style and flair. Soccer and anime fans are in for a truly unique and unforgettable experience!"
Here is an overview of the game, via Bandai Namco Entertainment Europe:
About

A new Captain Tsubasa game is here, 10 years after the release of the previous console game!

Captain Tsubasa is a manga masterpiece, globally beloved even now in 2020.

The new console game will be released as an arcade football game. Everyone can enjoy exchanging super plays against rivals with up to date graphics!

Key Features

The latest Captain Tsubasa game with toon shading and realistic effects!
Part of the globally popular Captain Tsubasa series, this title has anime-like graphics that are familiar even overseas.
The detailed presentation of every single style of our popular characters will heat up battles of the new Captain Tsubasa game!
Super plays clashing in high-speed! "Arcade football action."
This title adopts the arcade football genre that allows gamers to experience super plays in real time, one of the reasons Captain Tsubasa games are so popular.
This is an exhilarating action game that enables players to enjoy scoring goals while performing dream skills against opponents at high speed by mastering the simple controls.
Watch the announcement trailer below. View the first screenshots at the gallery. Visit the official Japanese website here.
Trailer
North America
Europe
Japan
Special Message from Yoichi Takahashi
English
Japanese