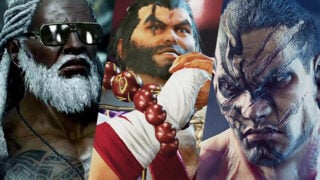 Bandai Namco has announced Tekken 7 downloadable content characters Ganryu and Fahkumram, as well as a expanded "Frame Data Display" feature and a new stage for Season Pass 3.
Ganryu and the expanded Frame Data Display feature are due out alongside the previously announced character Leroy Smith this winter, while brand new character Fahkumram and the additional stage are due out in spring 2020.
Tekken 7 is available now for PlayStation 4, Xbox One, and PC.
Watch trailers for Leroy Smith, Ganryu, and Fahkumram below.
Leroy Smith Trailer
Ganryu Trailer
Fahkumram Trailer