Rumor: A Plague Tale: Innocence sequel in development
Asobo Studio reportedly hard at work on followup to 2019 adventure game.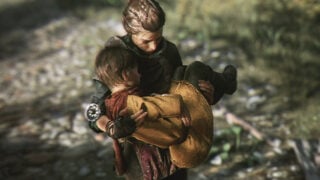 A sequel to the May-released A Plague Tale: Innocence is currently in development at Asobo Studio, according to French website XboxSquad.
Citiging a "verified source," the website claims that publisher Focus Home Interactive has commissioned a sequel to be released in 2022, with an official announcement planned for sometime in 2020.
XboxSquad added that it contacted Focus Home Interactive, whose chief operating officer confirmed their information. However, when Eurogamer contacted the company, a representative did not deny the report, but said that it will talk about Asobo Studio's next game "when the right time comes."
"Focus Home Interactive and Asobo are very proud of the critical and public reception of A Plague Tale: Innocence, and the sales," Focus Home Interactive said in a statement. "We're delighted to have received a solid number of awards and nominations, including for Best Narrative at The Game Awards next week. We want to pursue our efforts to make sure the game gets even more attention from players and we will thus keep promoting that title as it deserves."
The company continued, "Of course, we announced last year (Editor's Note: It was actually earlier this year) we are partnering with Asobo for a future project but never confirmed if it was a sequel to A Plague Tale or not—and will give more details on that title when the right time comes."