Report: Resident Evil 3 remake developer M-Two founded by former PlatinumGames CEO Tatsuya Minami
Reportedly founded in 2017.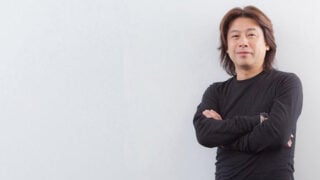 Tatsuya Minami, the former CEO of PlatinumGames who resigned in 2016, is the founder of Resident Evil 3 remake developer M-Two, according to a VGC report.
M-Two has reportedly been in operation for over a year and is comprised of several former PlatinumGames and Capcom employees. It is said to have received funding from Capcom when it was formed in 2017, though the company is technically independent and has its own projects.
Some sources told VGC that Minami had intended to approach Resident Evil creator Shinji Mikami to co-found M-Two games, thus the name M-Two, but that Mikami decided to remain at the Bethesda Softworks-owned Tango Gameworks.
Both Capcom and Bethesda Softworks declined to comment when reached by VGC.
On an unrelated note, VGC mentions that some of its sources incicated that the shelved PlayStation 4 title Deep Down was in a "near-complete state."