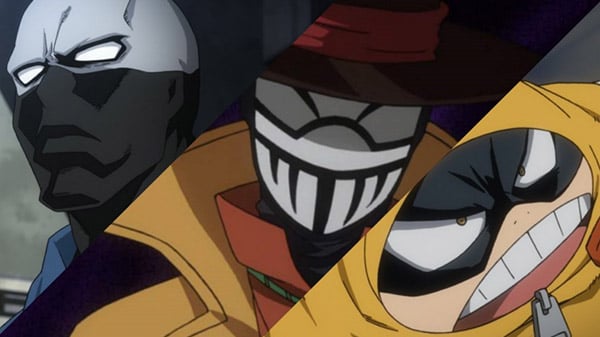 Fat Gum, Mr. Compress, and Twice will be playable characters in My Hero One's Justice 2, the latest issue of Weekly Jump reveals.
Fat Gum can absorb his opponent's attacks, and becomes thinner by releasing those impacts. Mr. Compress can compress his opponents. And Twice can can fight alongside himself to attack in two-versus-one.
The game will also have a four-player two-versus-two mode where one team member becomes the sidekick and acts as support. When playing online, this mode supports two players per device.
My Hero One's Justice 2 is due out for PlayStation 4, Xbox One, and Switch on March 12, 2020 in Japan, and for PlayStation 4, Xbox One, Switch, and PC via Steam on March 13 worldwide.
Thanks, Ryokutya2089 / Games Talk.