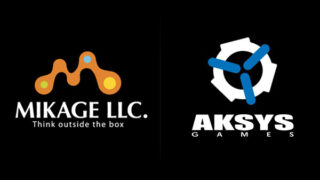 Developer Mikage has signed a contract with publisher Aksys Games to develop an original project to be released for PlayStation 4, PlayStation 5, Switch, and PC via Steam in 2021 in North America, the company announced. Mikage will also develop and publish a virtual reality version of the project.
Details regarding the project will be announced during the Aksys Games panel at Anime Expo 2020, which runs from July 2 to 5 in Los Angeles, California.
Back in September, Mikage teased that a collaboration with a major game company on an original strategy RPG, with details to be announced in spring or summer 2020. While it is uncertain whether this is the project developed under Aksys Games, the summer announcement timing would be in line with Anime Expo 2020.