IzanagiGames announces full motion video game Death Come True directed and written by Kazutaka Kodaka
Lead actor to be announced on December 10.
IzanagiGames has announced Death Come True, a full motion video game directed and written by Danganronpa series creator Kazutaka Kodaka. Platforms and release window were not announced.
The teaser website includes a countdown that ends on December 10 at midnight PT / 3:00 a.m. ET / 17:00 JST, after which the lead actor will be announced. The text at the top of the site reads, "Is this a movie? Or a game?" And the text above the logo reads, "A story that begins by your choices."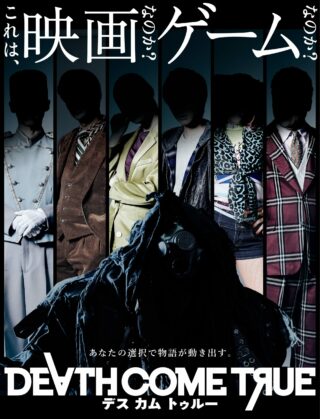 The game's staff is as follows:
Game Director and Scenario: Kazutaka Kodaka
Producer: Shinsuke Umeda
Creative Director: Shunsuke Kamata
Manufacturer: IzanagiGames
Follow Death Come True on Twitter @DeathComeTrue.