First hour of Project Sakura Wars gameplay
A lengthy look at the final version of the game ahead of launch.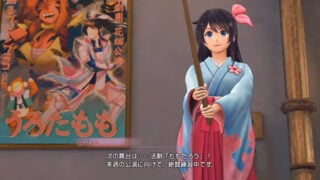 The latest Famitsu Live broadcast featured the first hour of gameplay from the final version of Project Sakura Wars.
Project Sakura Wars is due out for PlayStation 4 on December 12 in Japan, and in spring 2020 in North America and Europe. A demo is available now in Japan. Read more about the game here, here, here, here, here, here, here, here, and here.
Watch the footage below (from 12:56 to 1:09:47).