Death Come True introduces police investigator Nozomu Kuji
Portrayed by Win Morisaki.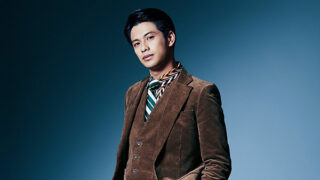 Win Morisaki will potray police investigator Nozomu Kuji in Death Come True, publisher IzanagiGames announced.
Here is an overview of the character, via IzanagiGames:
Nozomu Kuji is a young police investigator in the Special Investigation Division. He is quite enigmatic and seems to work at his own pace, but he is an elite investigator that has solved a number of difficult cases. He seems to be chasing the serial killer, Makoto Karaki.
In a press release, Morisaki said, "I was thrilled as an actor to be a part of this unique project and I truly enjoyed acting for it. While acting out the various storylines, the project made me dream so much that I actually wanted to live out different time axes in the real world. I believe that since the acting is being done by real people, a lifelike world is fleshed out and more players can enter into this world. Why not dive into the various choices and live out the extravagant amount of storylines alongside us!"
Here is an overview of the game's story:
The story takes place in a hotel. The main character, Makoto Karaki (Kanata Hongo) is a wanted serial killer. However, he has lost all of his memories. Under such circumstances, when he dies, he has a mysterious ability to "time leap" and return to the past. As he's being chased as a criminal, who can he trust? Who should he be wary of? What is his true identity? The man searches to find the truth as he repeats decisions and death.
Previously introduced characters include protagonist Makoto Karaki and police investigator Akane Sachimura.
The next character reveal for Death Come True will be announced via the official website on December 27 at midnight PT / 3:00 a.m. ET / 17:00 JST.
Death Come True is a full motion video game directed and written by Danganronpa creator Kazutaka Kodaka. It is due out for PlayStation 4, Switch, PC, iOS, and Android in 2020 in multiple languages.