Bullet Girls Phantasia coming to PC in early 2020
A battle awaits in a yonder realm.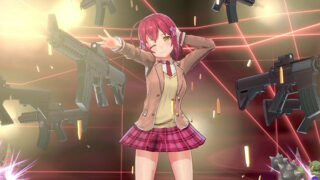 D3 Publisher and developer Shade will release third-person shooter Bullet Girls Phantasia for PC via Steam in early 2020, the publisher announced.
Bullet Girls Phantasia first launched for PlayStation 4 and PS Vita in Japan, as well as in Southeast Asia with English subtitles in August 2018. The console versions are available for purchase digitally or at retailers such as Play-Asia.
Here is an overview of the game, via its Steam page:
About

A battle awaits in a yonder realm! A fantasy Third-Person Shooter where girls wield swords, magic, and firearms against their foes!

Bullet Girls Phantasia is the latest installment of the all-female third person shooter Bullet Girls series. This game is a thrilling action-packed game where cute girls shoot assault rifles and bazookas in a world filled with slimes, orcs, and dragons.

Key Features

Cute knights, elves, and mages, oh my! – Joining your eight favorites from the series are six new inhabitants of this alternate world. The old and new will unite together to defeat an all-powerful enemy.
Uniforms, armor, and underwear are at the mercy of Clothing Damage! – Armor will be destroyed bit by bit as you take damage from an enemy. As girls weather the enemy's onslaught, their bras and panties will start to take damage until there's nothing left!
Put characters under pressure with the all-new 360-degree Intensive Drilling! – The Intensive Drilling mode has totally evolved. Characters can be viewed from any angle, and a new Gallery mode enables you to sit back and enjoy.
Reverse Drilling for those hankering for some sweet punishment! – Experience another side of the girls by reversing the roles in Reverse Drilling! Enjoy being teased with biting words and actions in this special mode.
Watch the PC announcement trailer below.