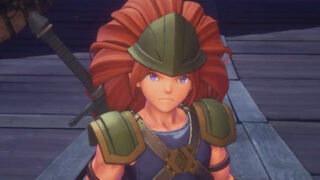 Square Enix has released the first in a series of "Character Prologue Digest" trailers for Trials of Mana. The first introduces Duran.
Here is an overview of Duran, via our previous coverage:
Young swordsman from the Kingdom of Valsena.

Duran is a proud young soldier from Valsena, Kingdom of the Plains. Though he comes across as hot-headed and ready for a fight, the whole kingdom acknowledges his skill with a blade. Duran has nothing but love for his kingdom and respect for the Hero King, a good friend of his departed father, Loki the Golden Knight.
Trials of Mana is due out worldwide for PlayStation 4, Switch, and PC via Steam worldwide on April 24, 2020. Read more about the game here.
Watch the trailer below.
Update 10:35 a.m.: Square Enix has released an English-subtitled version. Watch it below.