Medabots S: Unlimited Nova launches January 23, 2020 in Japan
Medabots smartphone game gets a release date.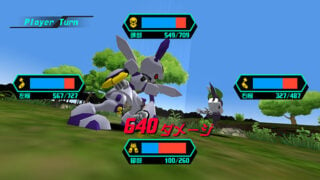 Medabots S: Unlimited Nova will launch for iOS and Android on January 23, 2020 in Japan, publisher Imagineer announced. Pre-registration is now available via Google Play.
Here is the Google Play page's English overview of the game:
About

The first smartphone game app in the Medarot series is finally here!

Three-versus-three command selection robot "Robattles." Let's experience with smartphone!

Key Features

The familiar three-versus-three command battle system in the Medarot series is now available on smartphones.
Further customization functions!
Enjoy an original game scenario!
Characters from past series will continue to participate!

Systems

Customization

Collect parts and medals in various ways!
Parts and medals are set based on roles and compatibility.
Many combinations! Composition according to strategy is important.

Training

A new training function has been added to the parts!
You can train your favorite parts.

Command Battle System

Three-versus-three robot battles.
When you select an option based on each part, the medarot that receives the instruction will start running.
When the central active line is reached, the technique is activated!
The victory condition is to destroy the head part of the opponent's leader medarot!
Proceed through the original quest unique to this game using your own medarot!

About Medarot

Medarots are friendly robots developed by Medarotsha. Medarots are completed by attaching four parts: the head, right arm, left arm, and leg, to the tympet, which is the framework, and incorporating the medal that becomes the brain. It is about one meter in length and is a unique robot with intelligence and intention equal to or greater than humans.

It became popular because of the ease of customizing by replacing parts and the convenience of buying at a convenience store.

It rapidly spread with the boom of "Robattles," a game where you can fight between medarots.